Ana Serrano
(CFC Medialab)
and Mark Jones
(Seneca College School of Arts and Animation)
approached me in late 2016 with the idea of collaborating to create an episodic VR series.  They wanted something involving a human character and a creature character, akin to a Calvin and Hobbes comic, but would leave me complete creative freedom to otherwise do what I wanted.  I had been learning about Mindfulness and DBT (Dialectical Behaviour Therapy), and wondered if VR could be a used as a tool to teach emotional regulation to kids.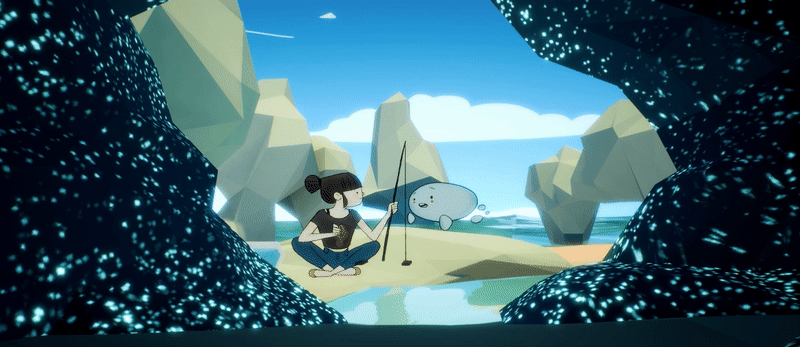 What I came up with was
Yumi and Boom
, an episodic VR series about two friends: Yumi, a tween girl that represents the Rational Mind, and her creature friend Boom, who represents the Emotional Mind.
Here's a little comic I made to explain their friendship: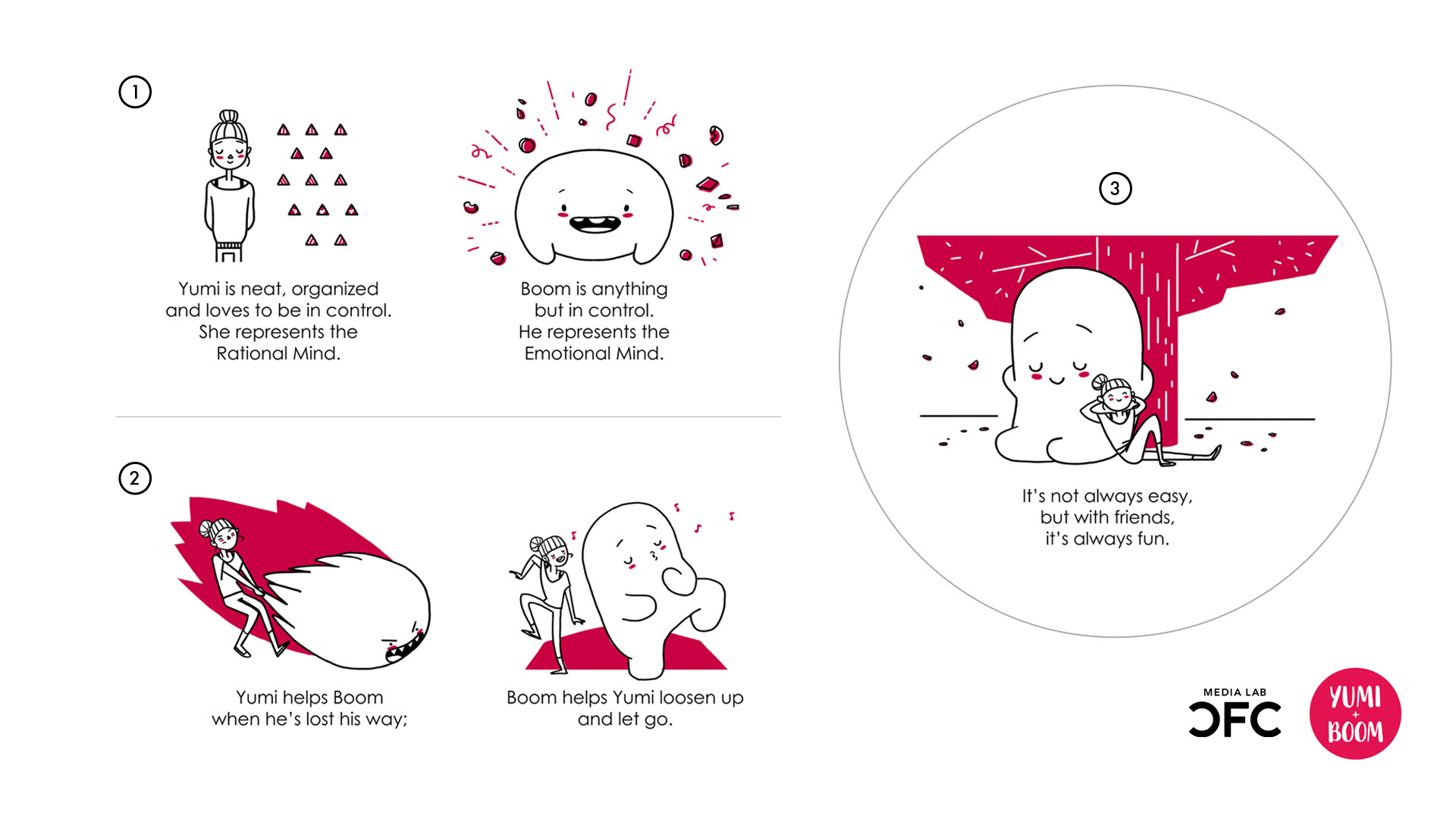 Through scenes of their friendship, the viewer learns key mindfulness techniques which help them become more adept at emotional regulation. Drawing from my discussions with child psychiatrist
M. Lee Freedman
, I came up with the six episode ideas, below: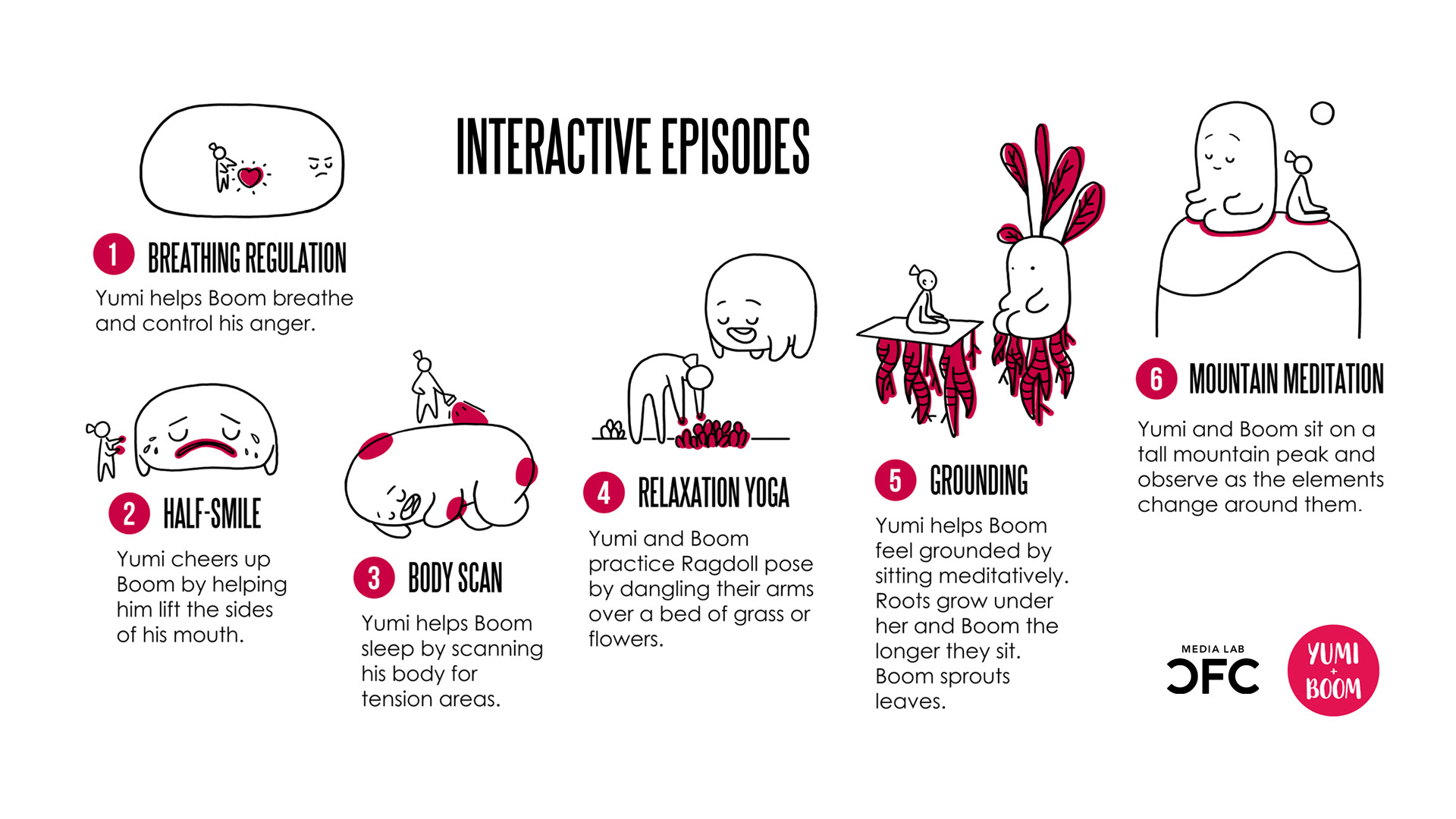 Each episode starts with a short, non-interactive narrative
(e.g. Boom can't sleep and asks Yumi to help him)
followed by an interactive middle section
(The viewer, acting as Yumi, uses the VR controllers to scan Boom's body and relieve his areas of tension)
, and finally, another narrative section to conclude the episode
(Boom can finally sleep and Yumi snuggles in with him)
. 
As a proof of concept, we developed a prototype for
Episode One: Co-Regulated Breathing
.  Here's a quick walk-through: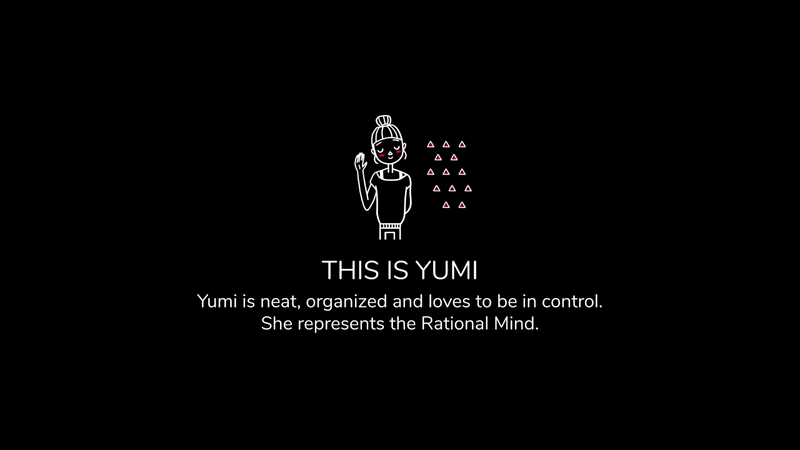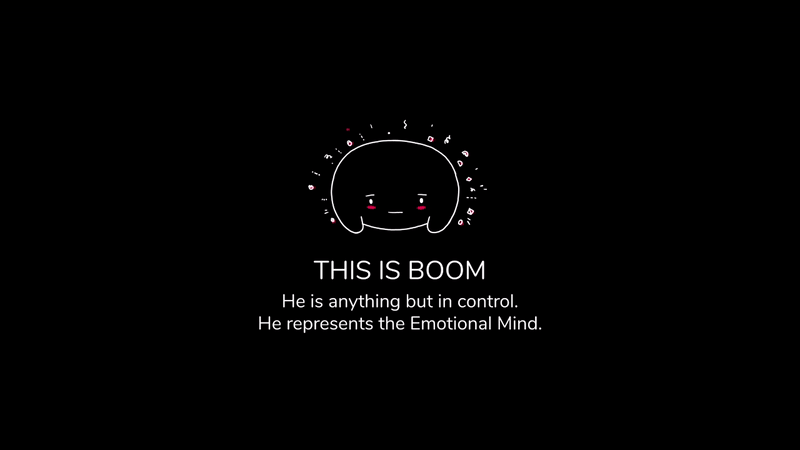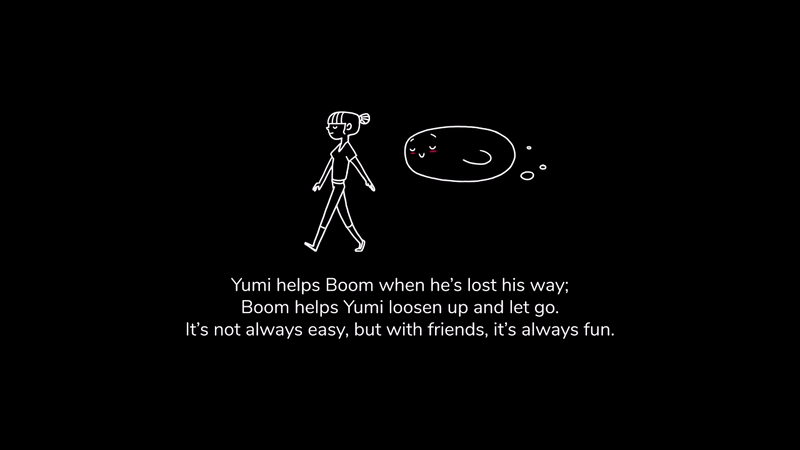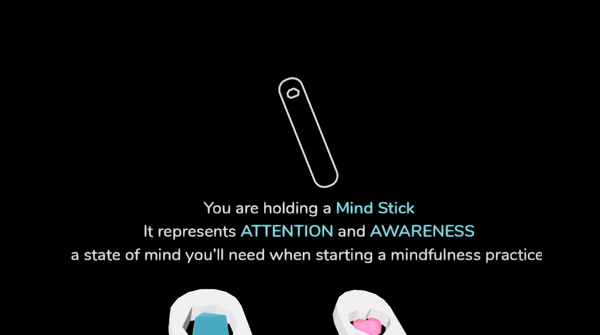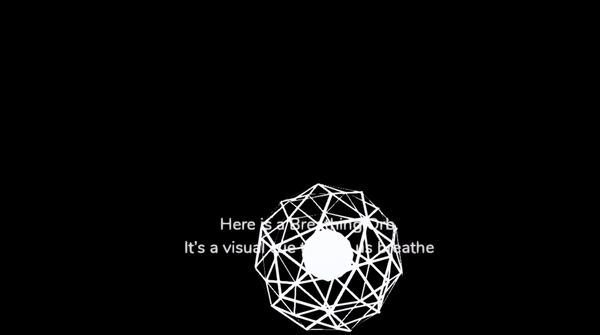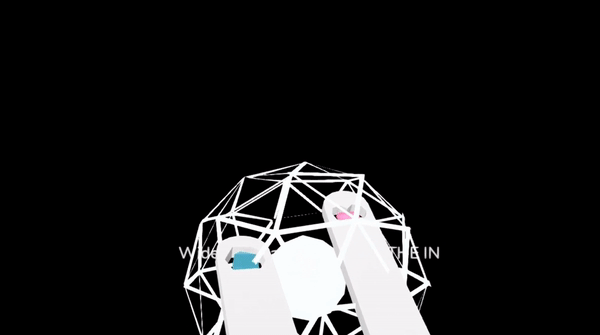 We start with a tutorial that introduces the characters, explains the user's controllers, and allows them to practice the interactive breathing exercise. 
Click on the images for more details.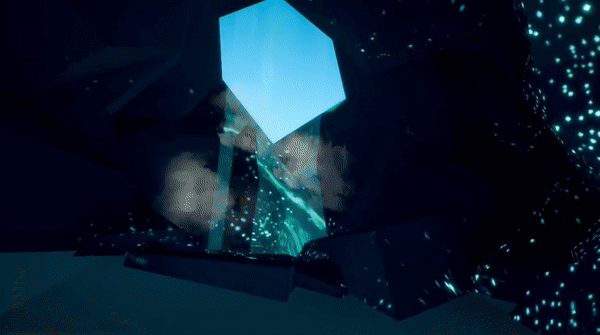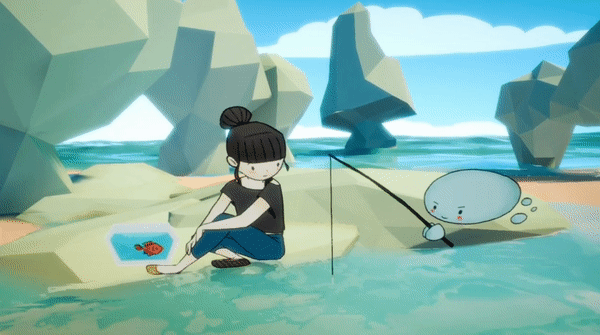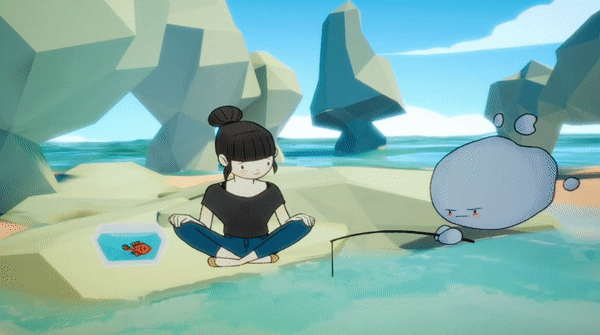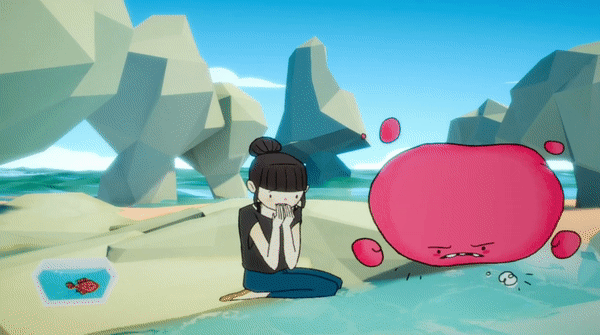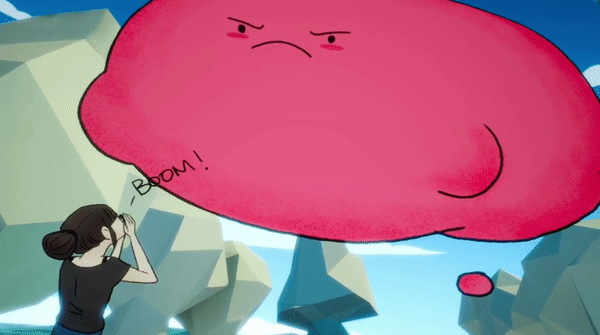 Then we move into the actual episode, starting with the non-interactive narrative.  Yumi and Boom are fishing at a pond, and Boom can't seem to catch any fish. Frustrated, he transforms into an angry cloud.  Yumi reaches out to Boom, who allows her to help.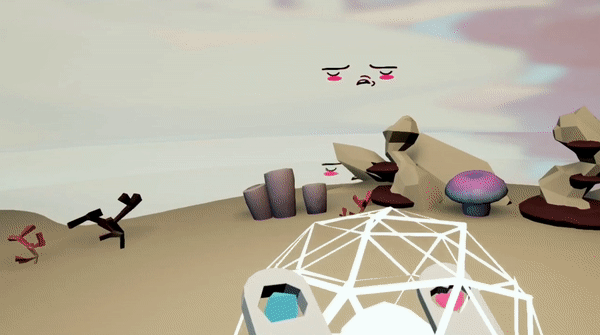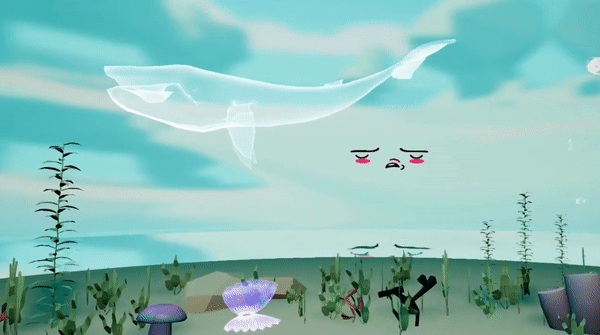 We then move into the interactive section.  As Yumi, the user helps Boom breath using the breathing orb and VR controllers.  As co-regulated breathing continues, Boom's environment changes to a peaceful underwater scene.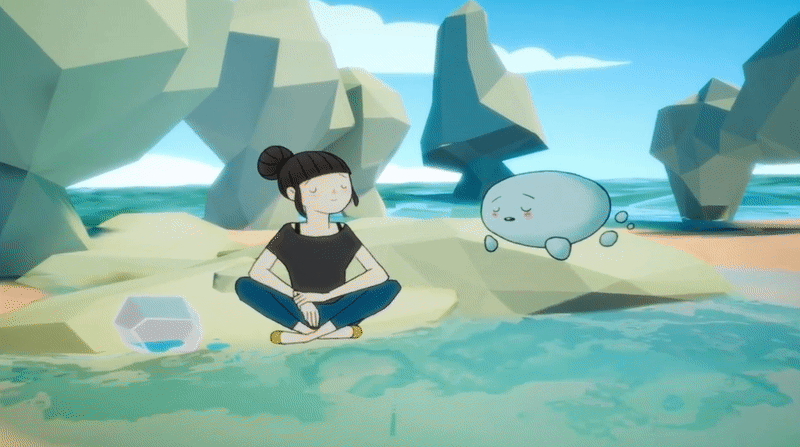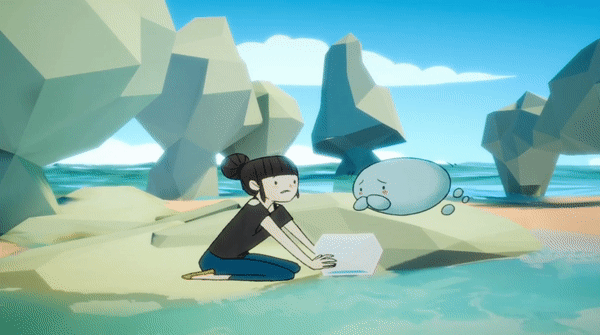 The episode ends with a warm moment between Yumi and Boom.  It's a short and sweet 15 minute experience!

While these episodes are meant to be fully realized in 3D, we developed this 2D/3D hybrid look as a quick and cost-effective way to prototype.  Special thanks to Matt Whelan of
Goodthinc VR
who helped translate our 2D storyboards into Unreal Engine.  Also a huge shout-out to the team at
Seneca College Arts and Animation
, and Unreal coding guru,
Gabriela Passos
, for their amazing work.  A full credit list can be found
HERE
.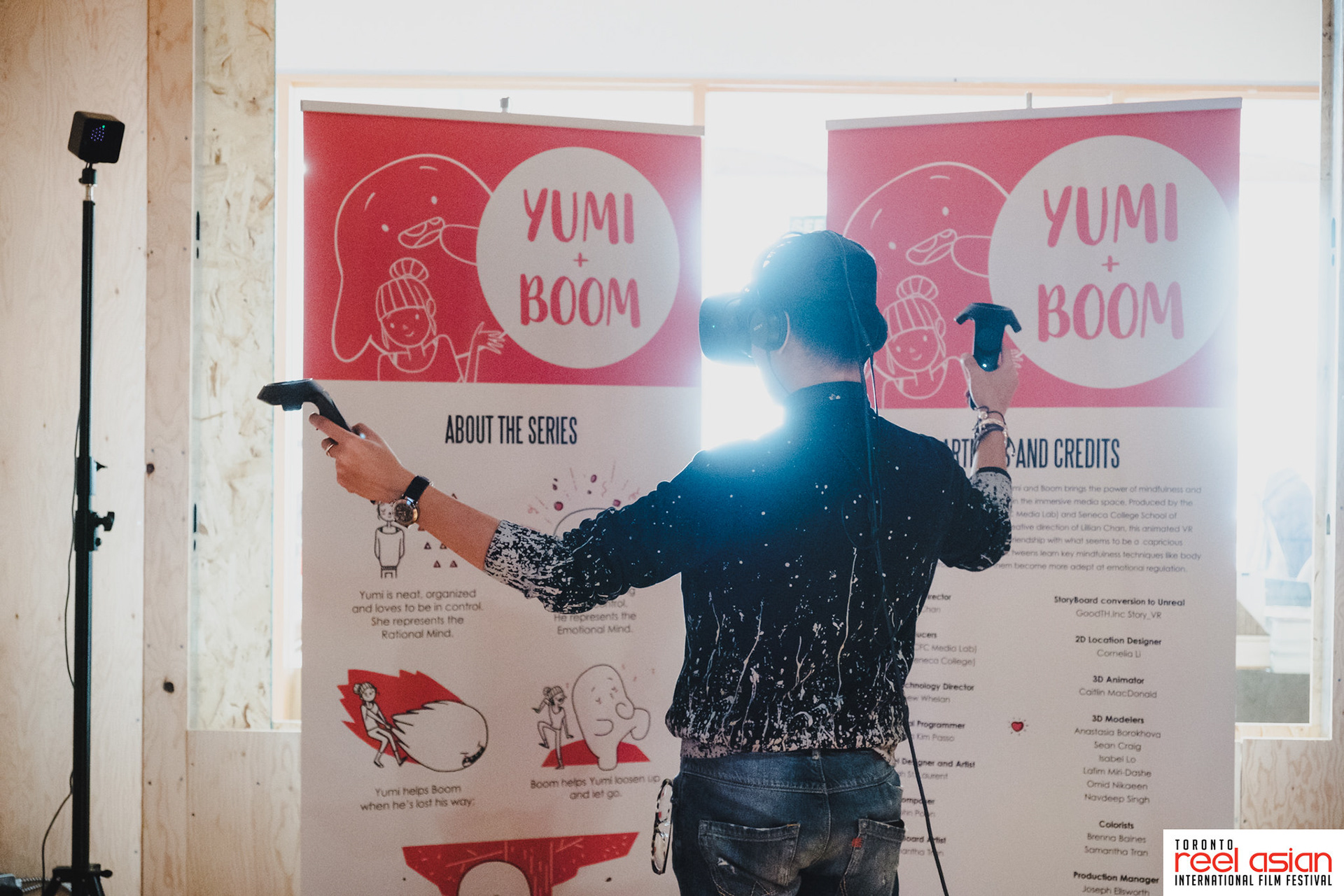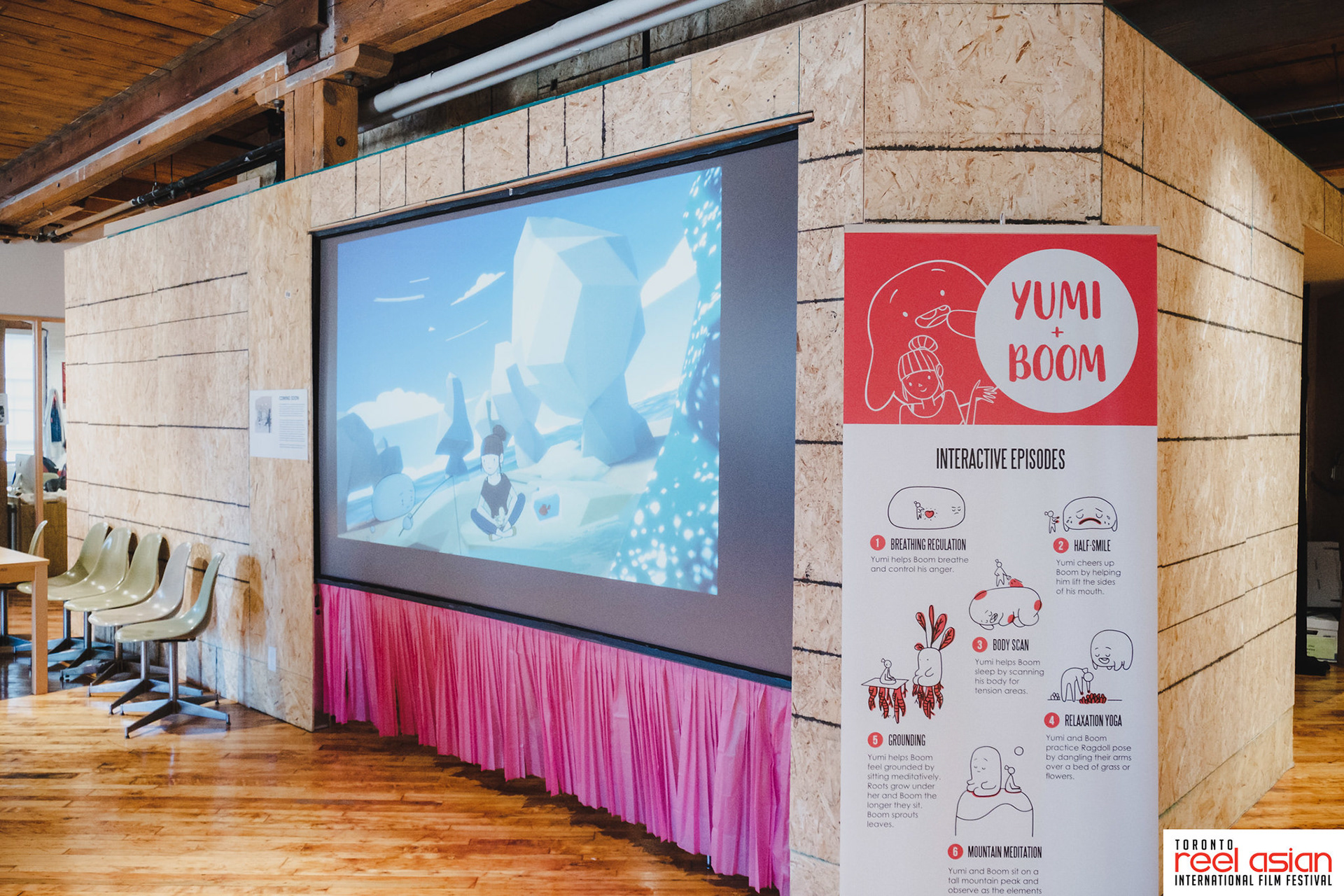 From figuring out VR technologies to refining the series' concepts and design, the evolutionary process of Yumi and Boom was equally as important for my creative growth as the end prototype.  If you'd like to learn more about the different stages of this project's development, there's an excellent article that you can read
HERE
.
Below is some artwork from the development and design process.